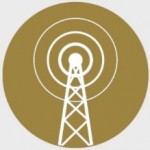 The Center for Civic Engagement and Human Rights Radio present
Making WAV(e)S: Engaging Stories for Local Radio
This 3-part (12-hour) workshop will introduce you to the art of creating stories with sound. You'll learn to tune your ears to the world around you and to capture and integrate these sounds to form an aural narrative. Through listening exercises and discussions, we'll explore sound as a vivid means of eliciting emotion, of reconstructing events and memories, and of creating spaces for personal reflection and action. Workshop participants will learn the basics of radio production including interviewing, recording, editing, mixing, and writing for the ear. By the end of the workshop, participants will have created a short audio piece of their own, intended for broadcast through Human Rights Radio on WHDD/WLHV 88.1FM, our local NPR station.
This workshop will meet on three (3) consecutive Fridays (September 27, & October 4, 11) from 12:00-4:00PM in the Meeting Room on the 2nd floor of the Campus Center.
REGISTRATION IS REQUIRED, as space is limited.
To register, please write an email to instructors Danielle Riou ([email protected]) and Mia Lobel  ([email protected]) with a sentence or two about your interest in this workshop, what you hope to learn from it, and what (if any) recording equipment you can bring to class.
PLEASE NOTE: This workshop is open to the entire Bard community, however the Center for Civic Engagement and the Human Rights Project will reserve spots for students who want to join the Human Rights Radio team or the Center for Civic Engagement media team, for which this workshop will be mandatory training (you should tell us this in your registration email.)