ANNE MAKEPEACE'S, "Rain in a Dry Land" Wed. Nov. 19th 5PM – 7PM, Fisher Arts Seminar Room.
Childcare Available? No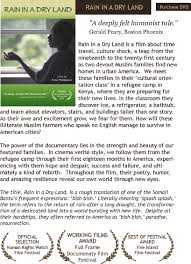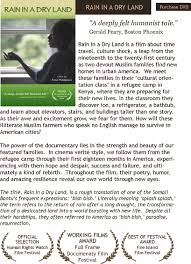 Rain in a Dry Land is a 2006 documentary film directed by Anne Makepeace and filmed by Joan Churchill & Barney Broomfield that chronicles the experiences of two Bantu as they are transported by relief organizations from Kenyan refugee camps to Atlanta, Georgia and then Springfield, Massachusetts.[1]