"We still have endless work to do before we can claim to have made the slightest headway in ensuring the highest possible level of health for all…The health angle officers a critical new dimension to human rights work , and is still a largely untapped vein of resources and passion and goodwill."    –  Paul Farmer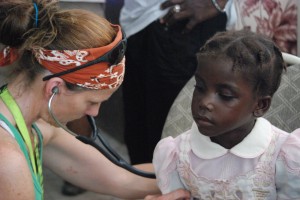 A number of questions arise as we study how multilateral, bilateral, and volunteer based relief organizations operate locally and globally to promote effective, rights-based approaches to medical care.
•        How do international healthcare initiatives most effectively treat patients in the field? Which medical aid relief structures are most successful, and how does their success rate change regionally?
•        What are the factors that go into determining how emergency medical aid is delivered to those in need? How the money donated to these organizations practically allocated?
•        How can the communication between international healthcare initiatives and grass roots organizations be strengthened to increase knowledge about health risks endemic to specific areas, and promote education amongst the community about those risks?
•        Should more attention be paid to the cultural nuances that prevent efficient administration of aid, such as complications between health care providers, patients, and translators, or overcoming taboos?
•        What are the red flags, both on a local and international scale, that signify structural corruption within this type of organization?
•        How are relief organizations, primarily operating out of developed countries, engaged in neoliberal campaigns? Beyond that, how are they integrated into transnational economies, politics, global capital flows and information sharing?
Please contact Avery Lamb at al9316@bard.edu or hrp@bard.edu for further interest in the project. As a Junior studying Human Rights and Written Arts, she was inspired to pursue the relationship between Human Rights and Public Health after traveling twice to Haiti on a medical mission, documenting the triumphs and challenges physicians encounter in the field while delivering healthcare to those in need.