'Through the Syrian Looking Glass' with Max Weiss
May 1, 2014 @ 6:00 pm

-

9:00 pm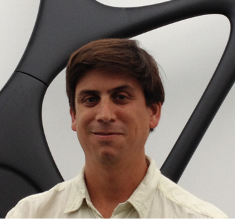 On May 1, 2014, the Arabic Studies Department, Human Rights Project, and the Division of Languages and Literature present 'Through the Syrian Looking Glass', a lecture with Max Weiss on Optics, Politics, and Surveillance in Samar Yazbek's In Her Mirrors and Rosa Yasin Hasan's Rough Draft.  
Contemporary Syrian literature bears unmistakable traces of more than four decades of authoritarian Baʿthist rule. This talk explores two recent Arabic novels–In Her Mirrors by Samar Yazbek and Rough Draft by Roza Yassin Hassan–that shed unique light on Syrian cultural politics. In addition to offering a close reading of both texts, by attending to representations of vision, surveillance and the political in novels—specifically the structure and function of mirrors and screens, eavesdropping and surveillance—literary critics, historians and political scientists may gain important insight into key (albeit under-appreciated) aspects of Syrian culture.
Max Weiss is an assistant professor in Department of Near Eastern Studies at Princeton University, where he specializes in the social, cultural, and intellectual history of the modern Middle East, including transformations of law and society, religious culture, history of ideas, and the translation of contemporary Arabic literature into English.
His first book, In the Shadow of Sectarianism: Law, Shiʿism and the Making of Modern Lebanon is a study of the Lebanese Shiʿi milieu during the period of French Mandate rule. He has published several translations from the original Arabic texts, including Hassouna Mosbahi, A Tunisian Tale, Samar Yazbek, A Woman in the Crossfire: Diaries of the Syrian Revolution, and Nihad Sirees, The Silence and the Roar. Weiss is currently writing an interpretive history of Syria in the twentieth century, with an emphasis on questions of law and society, religion/secularism/sectarianism and the interplay of culture and ideology. In addition to translating novels by Syrian writers such as Fawwaz Haddad and others, he is increasingly interested in the Algerian Arabic novel.
For more information, contact Amir Moosavi at amoosavi@bard.edu or call 845-758-7506