An Evening with Sarah Wildman
April 13, 2015 @ 5:00 pm

-

7:00 pm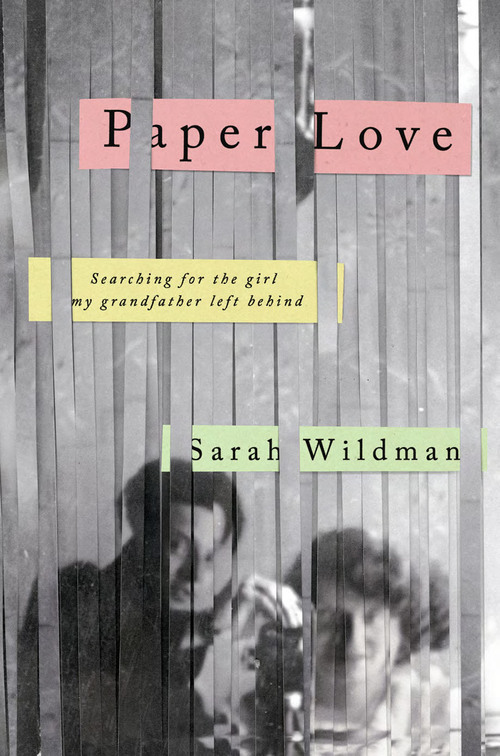 The Justus and Karin Rosenberg Foundation, in partnership with Bard College's Human Rights Project, Jewish Studies Program, Hannah Arendt Center, Difference and Media Project, Center for Civic Engagement, and the Literature Program invite you to
An Evening with Sarah Wildman
reading, conversation, and book signing
Sarah Wildman is the author of Paper Love, is a writer and commentator whose work has appeared in The Nation and The New Yorker online, among other places.
She has received numerous grants and fellowships including an Arthur F. Burns Fellowship in Berlin, an American Council on Germany Fellowship in Berlin, a Milena Jesenská fellowship at the Institute for Human Sciences in Vienna, Austria, and a Pew Fellowship in International Journalism (now called the International Reporting Project).  In March 2013 she received a Pulitzer Center for Crisis Reporting grant to report on the future of Jerusalem. Wildman wrote Paper Love, for Riverhead/Penguin, while a visiting scholar at the International Reporting Project at Johns Hopkins School for Advanced International Studies.
About Paper Love:
Years after her grandparents' had both passed away, Wildman found a cache of letters written to her grandfather in a file labeled "Correspondence: Patients A–G." What she found inside weren't dry medical histories; what was written instead opened a path into the destroyed world that was her family's prewar Vienna. One woman's letters stood out: these were mailed from the woman in the photo. Her name was Valerie Scheftel—Valy. She was Karl's lover, who had remained in Europe when he boarded a ship bound for the United States in Hamburg in September 1938.  But why had she not left with Karl? And more important, what had happened to her? With the help of the letters Valy had written her grandfather, Wildman started to piece together her story. The letters revealed a woman desperate to escape and still clinging to the memory of a love that defined her years of freedom.
More about Sarah Wildman and her work can be found by visiting her website.