Mapping Historical Cairo
October 16, 2020 @ 1:00 pm

-

2:30 pm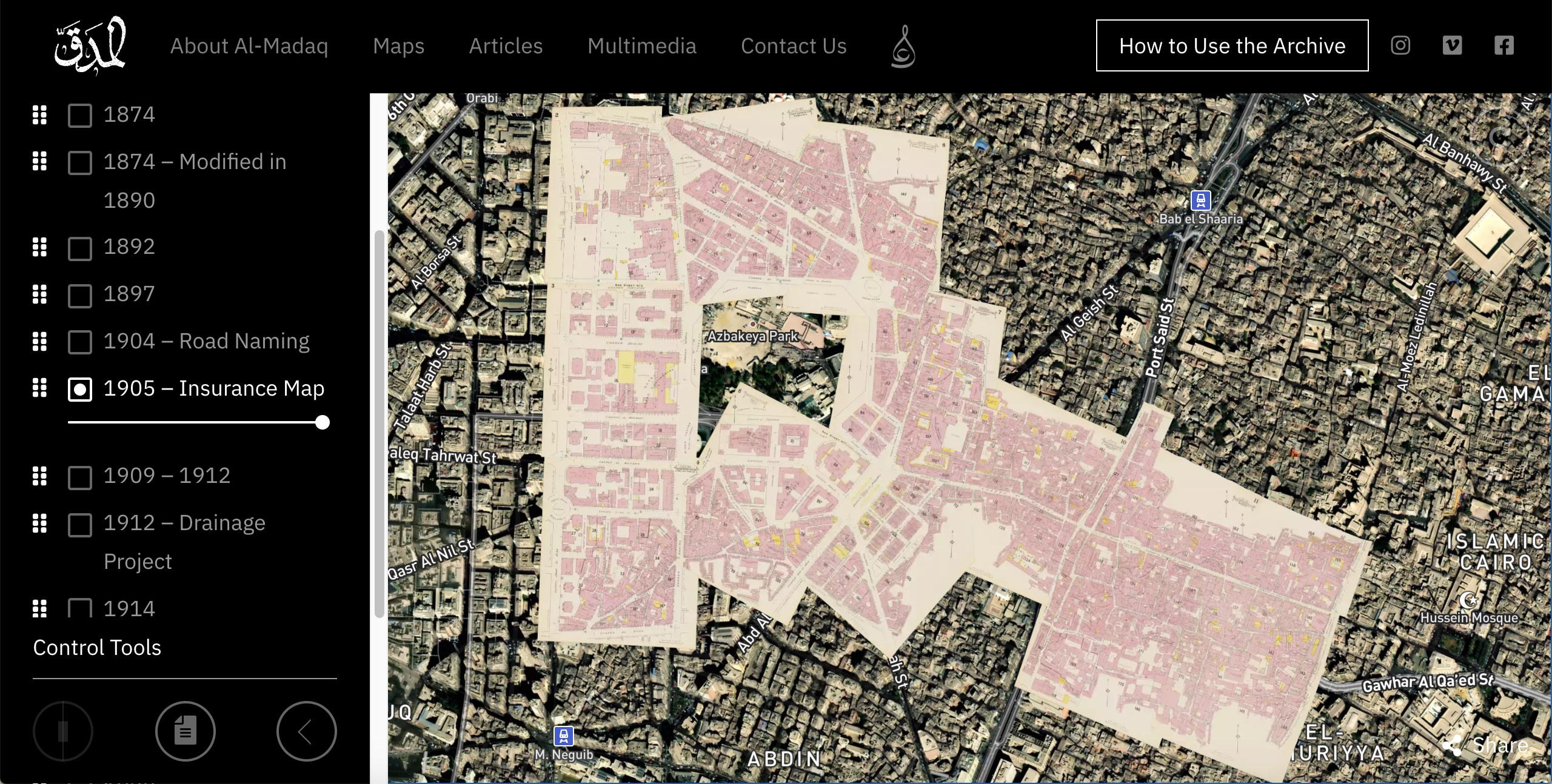 This workshop is designed to introduce Al-Madaq and provide a walk-through of the platform's capabilities. Al-Madaq is a digital history website that presents historical research to a broad audience and features an open access cartographic archive containing some of Cairo's most significant historical maps, from the French Expedition (1798-1801) to the year 1920. The workshop will 1) introduce the research questions and the motivations behind the project, 2) go over the digital map collection and the control tools, and 3) discuss the use of maps as sources for historical research.
Workshop attendance is limited to 15 students. Registration via email is required (

[email protected]

) by Sunday October 11th. Students should familiarize themselves with the website beforehand. https://www.almadaq.net/en/
Shehab Fakhry Ismail is a historian of the modern Middle East who specializes in the history of technology and urban history. His research examines engineering sanitary infrastructures in Cairo during the British colonial period (1882-1922). In March 20202, he launched the digital history project Al-Madaq: A Virtual Tour of Cairo's History. He is currently a postdoctoral scholar at the Max Planck Institute for the History of Science (Berlin, Germany).
This event is co-sponsored by the Historical Studies and EUS programs and the Human Rights Project.