Agnes Kamara-Umunna: "Healing pains, building futures: Hearing the voices of post-conflict Liberia"
December 2, 2014 @ 6:00 pm

-

8:00 pm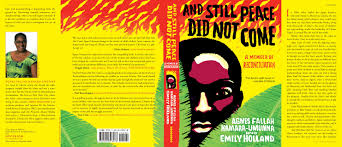 Straight from the Heart Straight (SFTH) was a radio call-in program in Liberia started by Kamara-Umunna in 2004, with funding from the United Nations Mission in Liberia. It allowed Liberians to phone in live and share their stories from the second civil war (1999-2002.)  Former soldiers, many of whom were child soldiers at the time of the civil war, were frequent call-in guests, in particular.
Kamara-Umunna's call-in show was a daring experiment in how radio could be used to facilitate open conversations among perpetrators and victims about the shared devastation of war, conversations that would likely not have taken place elsewhere.
Though the call-in program is no longer on the air, Straight from the Heart (SFTH) has become two new and distinct projects in their own right: One the one hand, the radio dimension of SFTH has become One Liberia Advocacy Radio, a new radio station that Agnes Umunna and her team have created to bridge the information gap between Liberia's poorest women groups, ex-combantants, and survivors of the Liberian civil war and the rest of the country.
The other project to emerge from SFTH, which retained the name Straight from the Heart, is program offering counseling and support services for women affected by war, "transforming their lives from dysfunctional to a renaissance of civil and moral decency and dignity." Read more about this latest SFTH project here.
To read more about this remarkable project, see this 2007 New York Times profile of Agnes Kamara-Umunna.
This event is co-sponsored at Bard by the Anthropology Program and the Africana Studies Program, and is presented in collaboration with the Oral History Summer School in Hudson, New York.
*Childcare Available* see here for more details