"The Matriculating Indian and the Uneducable Negro: Slavery, Race and American Colleges": A Talk with Craig Steven Wilder
February 27, 2014 @ 7:30 pm

-

8:30 pm
Event Navigation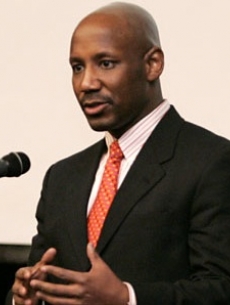 Craig Steven Wilder studies American urban, intellectual, and cultural history.
Professor Wilder's most recent book is Ebony & Ivy: Race, Slavery, and the Troubled History of America's Universities (New York: Bloomsbury, 2013), looks at the history of some of America's most prestigious universities and their deep involvement with slavery. More about the book here
Organized by Difference and Media Project, co-sponsored by HRP, HAC, Historical Studies
About the Author:
Craig Steven Wilder began his career as a community organizer in the South Bronx.  He provides curricular and professional development workshops with public school teachers in low-income areas of New York City.   He also advises community and social organizations in New York City.
Professor Wilder is a senior fellow at the Bard Prison Initiative, where he has served as a guest lecturer, commencement speaker, academic advisor, and visiting professor.  For more than a decade, this innovative program has given hundreds of men and women the opportunity to acquire a college education during their incarcerations in the New York State prison system.
He has advised and appeared in numerous historical documentaries, including the celebrated Ken Burns, Sarah Burns, and David McMahon film, "The Central Park Five"; Kelly Anderson's highly praised exploration of gentrification, "My Brooklyn"; the History Channel's "F.D.R.: A Presidency Revealed"; and Ric Burn's award-winning PBS series, "New York: A Documentary History."
Professor Wilder has directed or advised exhibits at regional and national museums, including the Brooklyn Historical Society, theNew-York Historical Society, the Chicago History Museum, the Brooklyn Navy Yard's BLDG 92, the New York State Museum, the Brooklyn Children's Museum, and the Weeksville Heritage Center. He was one of the original historians for the Museum of Sex in New York City, and he maintains an active public history program.